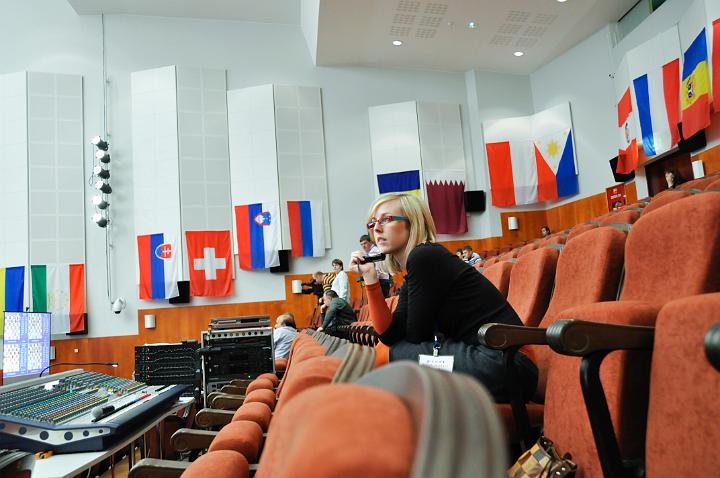 Fi and I have just landed in Helsinki with, admittedly,  a dual sense of relief and sadness.  It's nice to be back in positive degrees territory, and have a shower where you don't have to worry about getting water in your mouth. But the first thing I did when getting into the hotel room was jump online and check the round two scores from the Cup. And I have had the move …Rd5 in my dreams now for the last two nights!!
The stopover in Ekaterinburg was nice – it was refreshing to walk about and take in the touristy sights (sites?) without thinking about opening theory or feeling guilty for the chess preparation that wasn't getting done. Needless to say, chess was still running though my head, but as more of a backing track than lead vocals. The weather was similarly freezing, but by now we were prepared and, dare I say it, acclimatised to some extent. We took silly photos, threw snowballs, and generally treated the day as a holiday.
Still: …Rd5!!
I should mention that Dominguez was very nice, and together with the other South Americans in his cohort, we analysed the last game and a few of the others once the match was done.  He's quite a pleasant guy, and the chat about Dragon theory and the games in general was a good way to finish things off.
As was mentioned in the comments, Nyback surprised with a first game win against Svidler yesterday, so we might not see him here after all! That was just one of a host of upsets, including losses by Ivanchuk, Morozevich and Radjabov. The latter two are particularly surprising, seeing as they impressed me in the first round. As predicted, though, the Chinese are really on fire this tournament. They could be quite dangerous indeed. Dominguez held a draw with black against Caruana, the Italian/American/pseudo-Hungarian prodigy, and tomorrow will be interesting. Meanwhile, I recommend checking out the Nisipeanu-Polgar match. I haven't seen the first game, but knowing these two players, there's sure to be some fireworks.
Well, it's 9am in Helsinki, and time to get some breakfast. We're here for three days of touristing around (and me trying to forget about what 'might have been'). Voted one of the world's most liveable cities, it's quite a change from where we've come from. Still, breakfast does promise to be slightly more expensive than the Khanty-Mansiyskian style.
And so we say: Farewell, Siberia! Farewell to a country of few smiles and fewer English speakers, of undrinkable water and almost unwalkably icy streets. A place where white coffee costs more than black – but no food will break the budget. Where walking outside for more than an hour causes one to pronounce 't's and 'b's differently. Where dance music is the norm, and so common that you can't find a cafe or restaurant without it (fine by me, but not Fi's genre of choice). Where vodka is cheaper than beer, and served with dinner like wine.
Let me leave you with my first photo upload, of my biggest fan in the playoffs – edge of the seat stuff, indeed! 🙂